Crysis 2, released March 22nd, 24th, and 25th in North America, Europe, and Australia respectively, won 5 best-of awards at the European Games Awards in Frankfurt, Germany on August 15th. Crysis 2 recieved awards for:
Best European Game
Best Action Game
Best Art Direction
Best Sound
Best Advertisement
Crytek, developer of the Crysis franchise, also recieved the award for Best European Developer.
Retaliation
In game-related news, May 17th marked the release date of Crysis 2's Retaliation Map Pack, which includes four new maps: Park Avenue, Transit, Shipyard, and Compound, and is for PC, Xbox 360, and PS3. It costs $9.99 USD.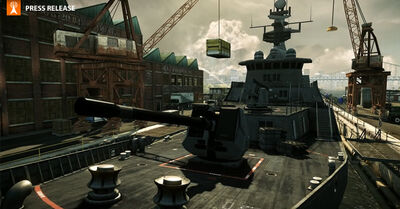 Decimation
The second Crysis 2 DLC, Decimation, was released on June 14th, 2011 for PC and Xbox 360, and June 28th for PS3 (June 29th in Europe.) The map pack includes five new maps: 5th Avenue, Chasm, Plaza, Prism, and Apartments. The DLC also included two new weapons: the FY71 and Smoke Grenade.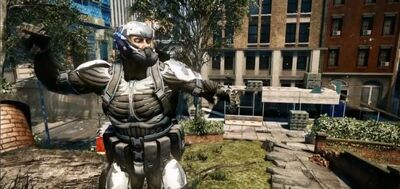 ---
READ MORE:
Crysis 2 Awards: http://crytek.com/news/crytek-and-crysis-2-scoop-6-european-games-awards-e5e470a0cef9c091bb6117e19641f01c
Retaliation Map Pack: http://crytek.com/news/fire-your-best-shots-with-the-crysis-2-retaliation-map-pack-available-today
Decimation Map Pack: http://www.mycrysis.com/news/crysis_2/crysis-2-decimation-pack-available-now
Ad blocker interference detected!
Wikia is a free-to-use site that makes money from advertising. We have a modified experience for viewers using ad blockers

Wikia is not accessible if you've made further modifications. Remove the custom ad blocker rule(s) and the page will load as expected.